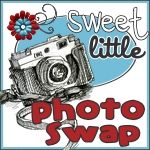 This weekend, my wonderful hubby shot some pics of me for my blog stuff. These are pretty much the only pics taken this week, and I wanted to share. Jacob, my husband, does great work at making me look like a better version of myself! Tell me what you think! And watch for new design stuff using these pics.
I love the vintage white on this pic. It makes the necklace look totally rad.
This is just one of many cameras that are around our home.
I LOVE THE GRUNGE.
I like this one because of my sortof mohawk
And I like this one because of the nasty little lake. Oklahoma's lakes are red and muddy.
Enjoy!
Sincerely,
Kylee